CartDub PLUS Oil Recovery Plate and Tray Kit
Regular price

Sale price

$60.00 USD

Unit price

per
HIGHLIGHTS

Plate to remove Oil from cartridges:
- Plate capacity: 10 Cartridges
- CartDub Light Oil Recovery Kit Contains Aluminum Plate Only
CartDub Plus kit was designed with the average consumer in mind. Our dual-purpose plate is the finest choice when it comes to boosting productivity. Combined with a non-stick 18 gauge aluminum oil collection tray this kit makes the most convenient 510 cartridge oil removal tool on the market. Both cartridge preheating and oil reclamation are provided by CartDub in one unit. Pre-heating up to 10 cartridges before the filling is the first use. Carts that are heated are more able to accept and use seat oil than cold carts. You'll start the pre-heat process of your cartridges by placing the cart-filled tray in the oven, toaster oven, or hot plate that has been preheated. Keep the tray in the oven for 20 minutes at 180 degrees Fahrenheit.

The second use is for oil recovery. Placing your pre-filled carts upside down on a plate and setting them on a wide-mouth canning jar will save time. Preheat the oven to about 180 degrees Fahrenheit and bake for approximately 25 minutes with the cart-filled dish and jar. The bulk of the oil is collected and placed in the connected jar, where it may be reused.
New and Improved CartDub Plus kit:
● Has a 510 thread cartridge mount to help unlock "locked" or "childproof" cartridge tops.
● Precisely Machined Aluminum
● Services 10 units of 510 thread vape cartridges at one time
● 18 Gauge Aluminum Tray for Oil Collection
● Excellent for recovering oil from vape cartridges
● Assists in the filling of Vape cartridges
● Lifetime Warranty
● Fits on most Pyrex cups, mason Jars or thick ceramic mugs. ( as recovery pan not included)
● Designed to fit most 510 thread cartridges
● Great for at home use
● US Patented Design

The first Step in getting locked carts open
The new update to the Cart Dub Plus system is the 510 thread cartridge mount which allows you to screw the locked or child lock top into the base system which will work with our proprietary removal mechanism. to safely and consistantly remove the top off of locked carts.
Easy Refill Oil 510 Cartridges Preheater
The home user was considered during the design of this device. Our dual-purpose plate is the most effective approach to boost efficiency. CartDub LIGHT works as both a preheater cartridge and an oil recycling device in a single container. First and foremost, up to 100 cartridges should be preheated before being filled. Warm cartridges with seat oil perform better than cold cartridges. Heat the oven by placing the cart-filled tray in the cooked oven, toaster oven, or hot plate. It is recommended that you turn your head 180 degrees for 20 minutes.


The Best Way to Remove Oil from Prefilled Cartridges
The second application was intended to be oil recovery. You can save time by stacking up to ten prefilled cartridges on top of a CartDub LIGHT plate and stacking them on a big buggy pot. Preheat the oven to 180°F and bake for 25 minutes with the cart-filled food and jar. The majority of the oil is collected and reused in the attached container.
Share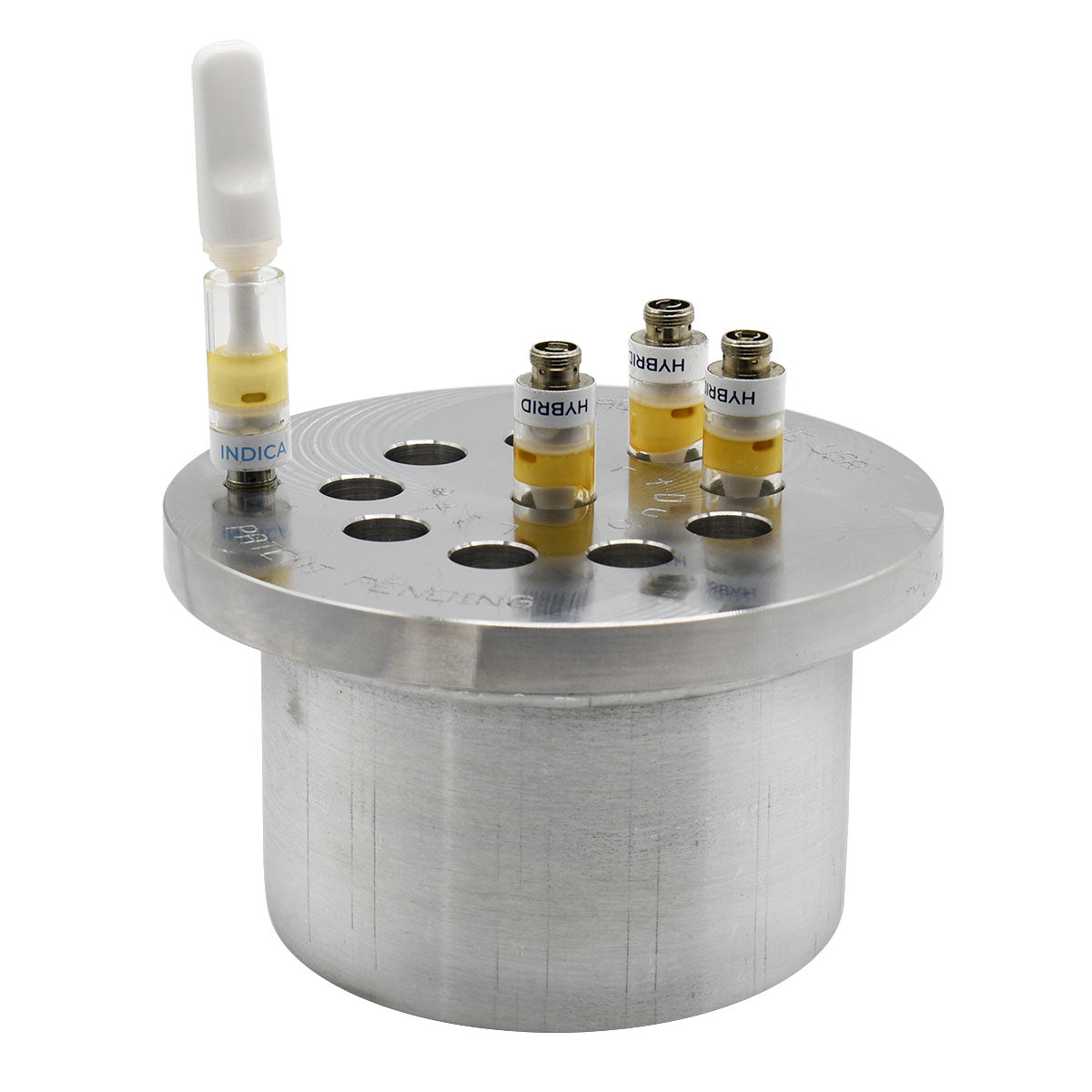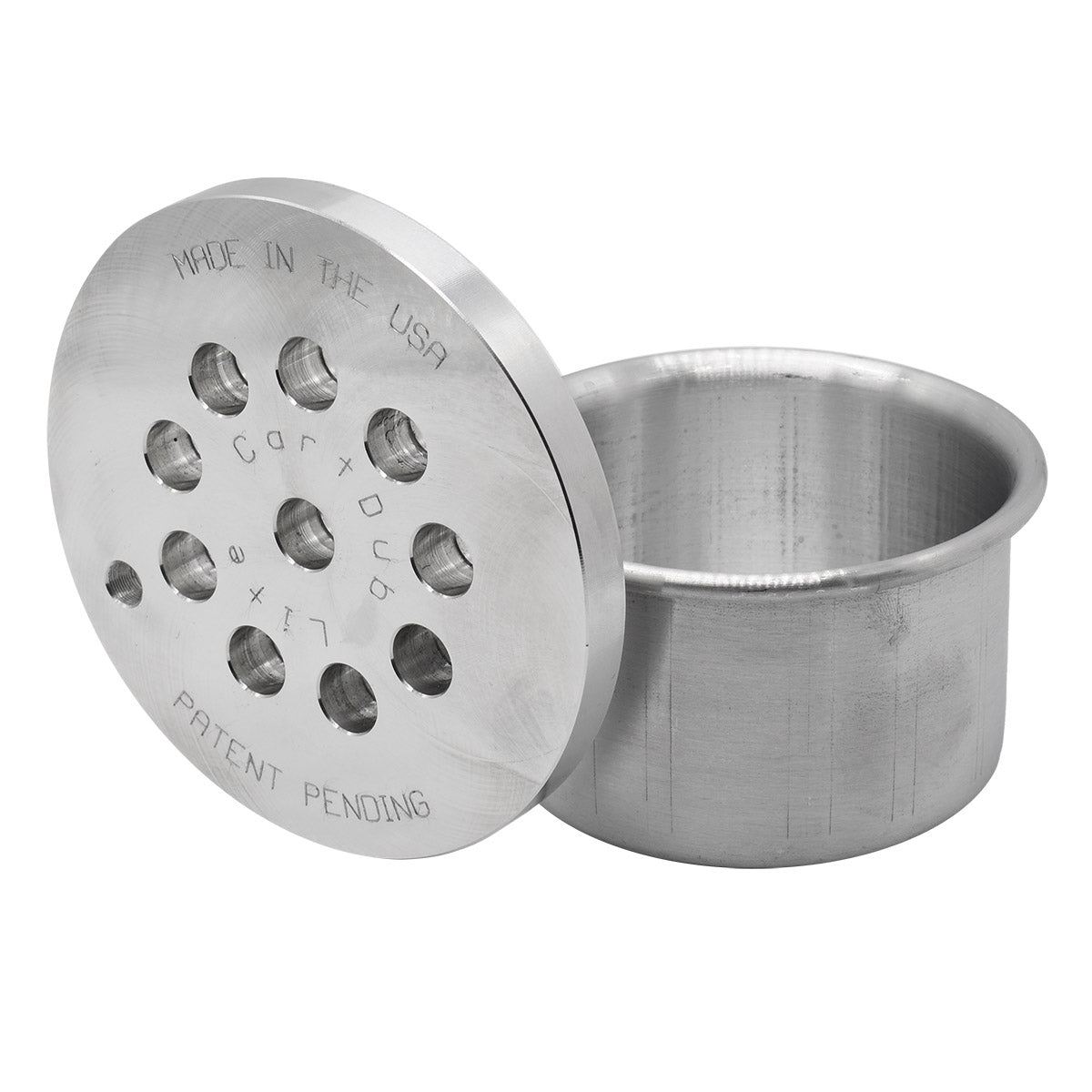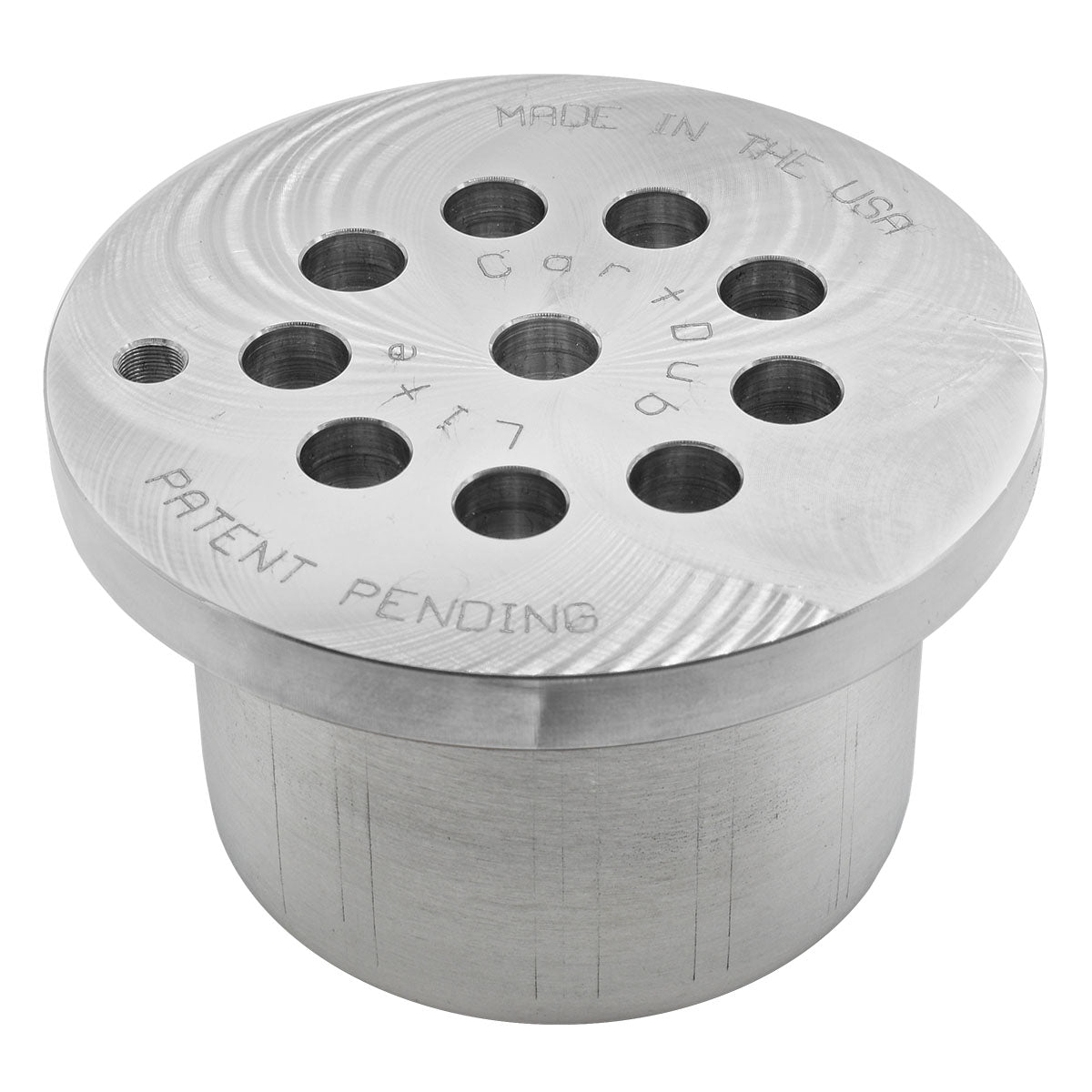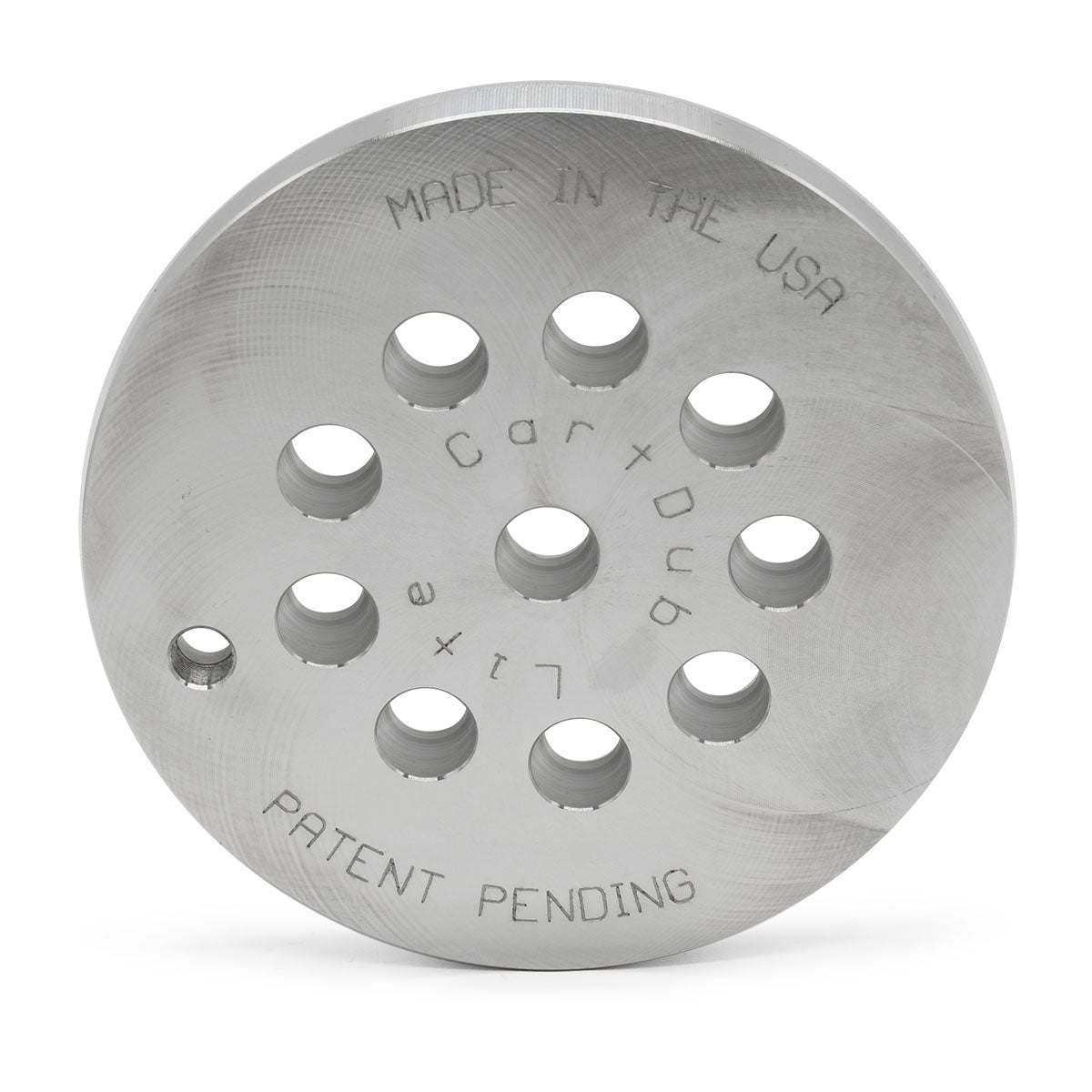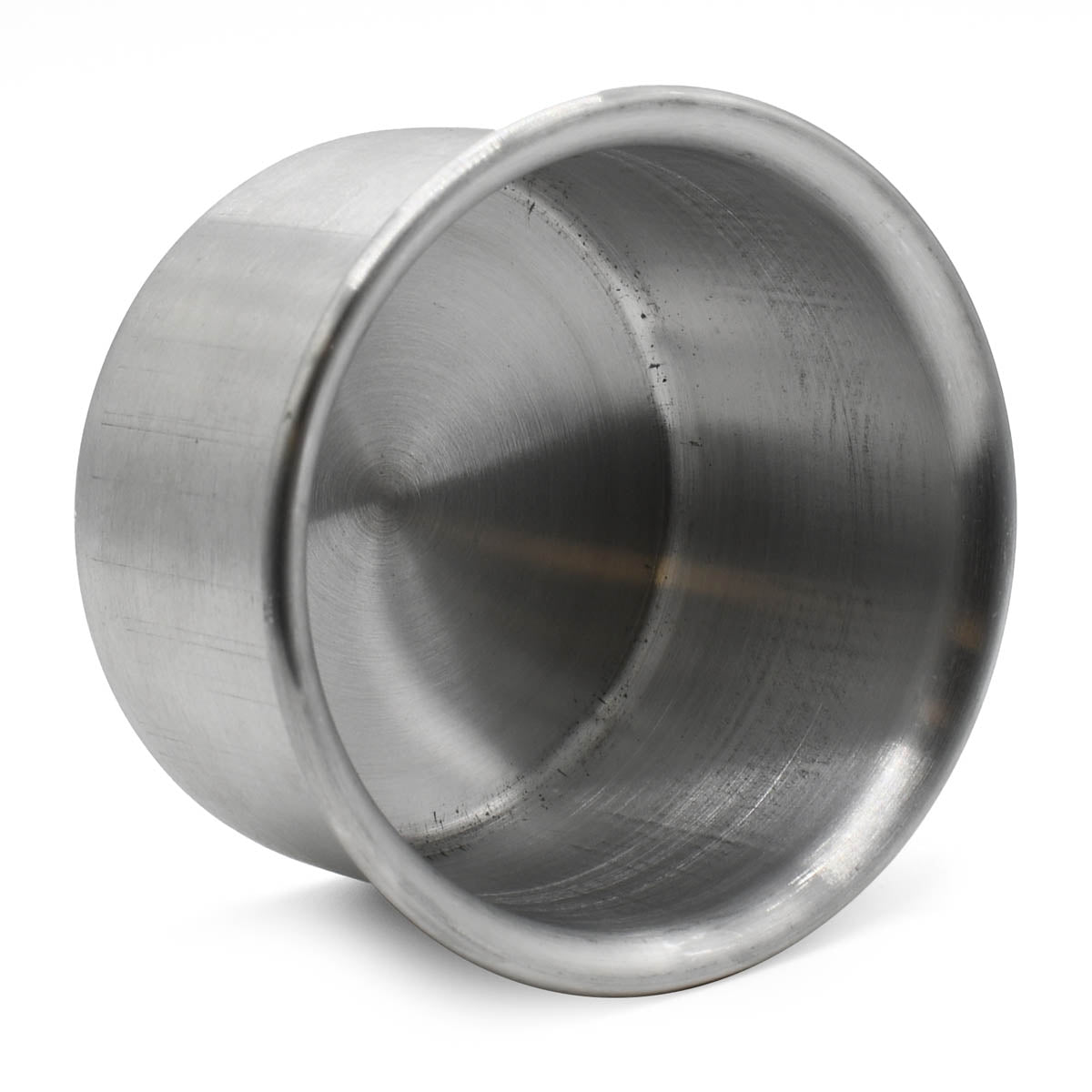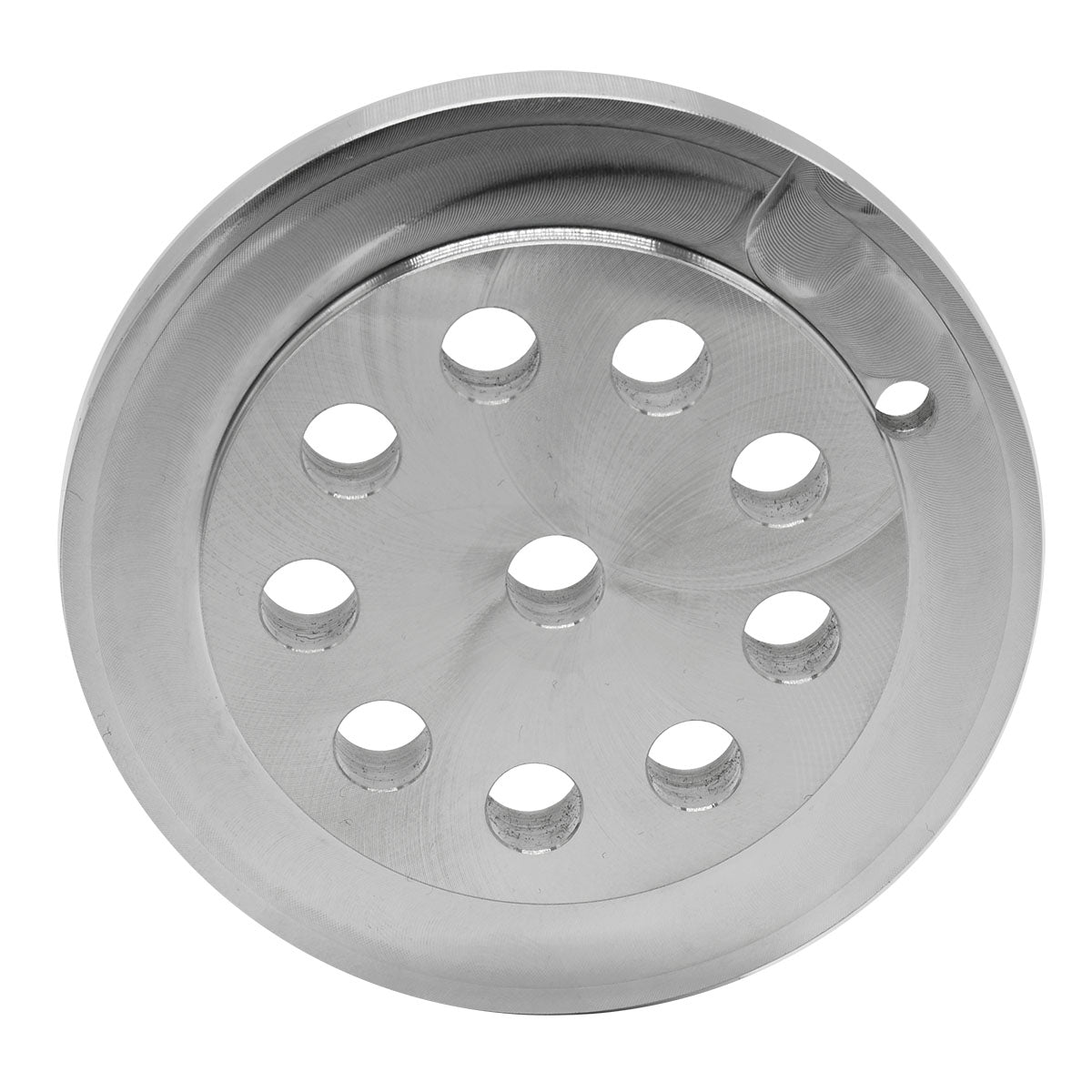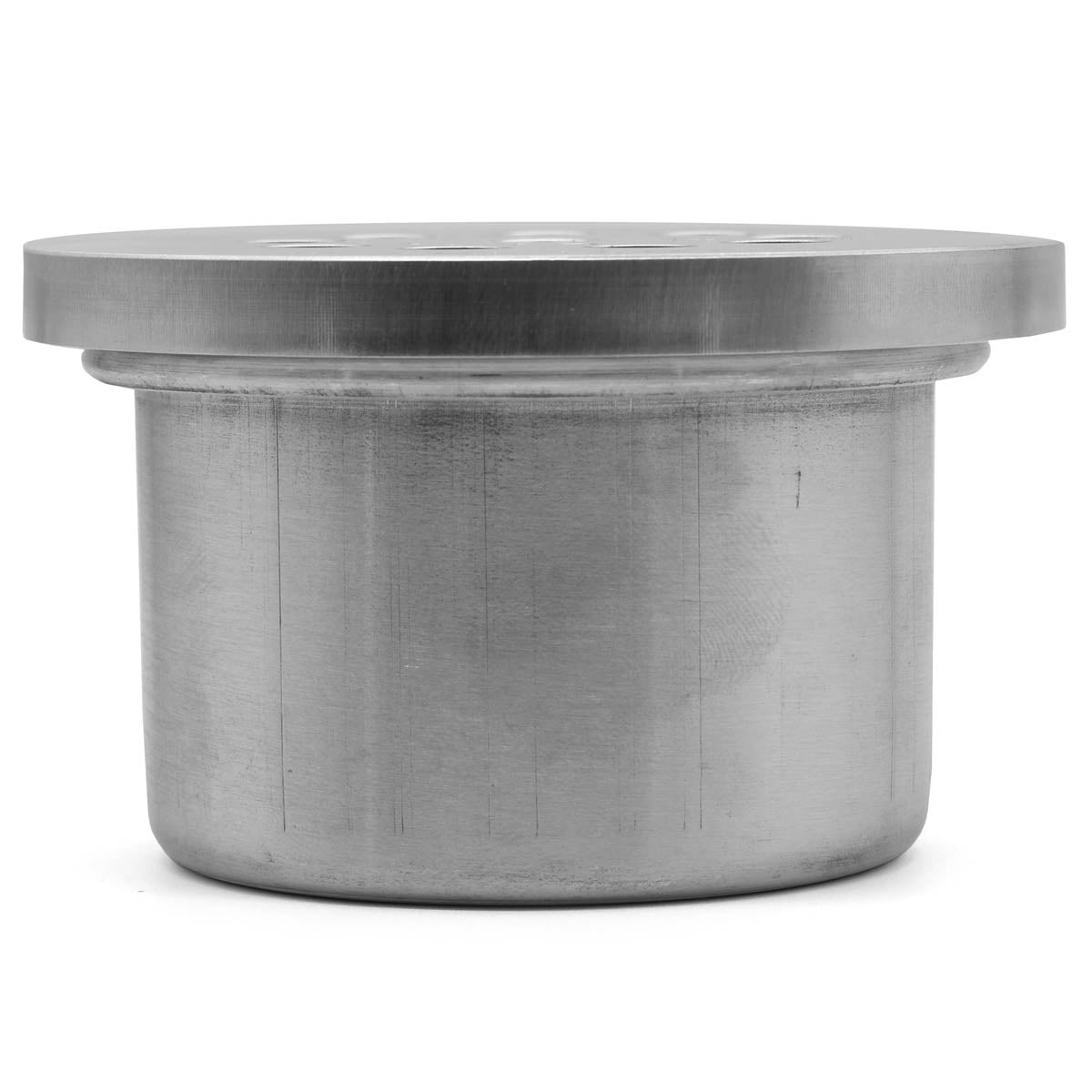 Works as advertised
Finish polish was coarse, almost looked used
Great product
Excellent work. Can you make lids to fit 1.2g cartridge?
And add multiple 510 threads around the outside instead of just one.