Oil Removal Tool Set
Regular price

Sale price

$9.99 USD

Unit price

per
Oil Refill and Recovery Kit
It's not working and there is still oil in the tank, what should you do? The 510 thread tank fails, how do you recover the oil? Fixing a broken cart: what are the steps involved? Even if your vape pen doesn't work, there are still ways to get your oil back. What happens if the battery in your disposable pen dies before you've used up the ink? What's the best way to go from one oil tank to the next? How do you avoid having to clean up a messy pen refill? With the HoneyStick Oil Recovery Kit, you'll have all the answers to your questions about broken vape tanks, dead vape cartridges, and non-working vape pens thanks to this low-cost little kit that includes everything you need to salvage your precious oil.
Oil Removal Kit Includes:
2 x Filling Syringes
4 Blunt Tip Needles
2 Syringe Caps
1 PG/VG 3ml Mixer Liquid
You can safely salvage/extrapolate oils by using the contents and watching our instructional video. You can use the blunt needle tips included in each kit to extract thick or thin oils from broken vape cartridges or navigate into a cartridge that no longer works and has a small space between the center post. Each kit includes different length and gauge (thickness) blunt needle tips. As a seasoned vaper, you know that having a flat tire is something that will happen to you at some point while driving. This kit will help you avoid losing your expensive oils when that happens. Bring order to your life with this handy little set!
Share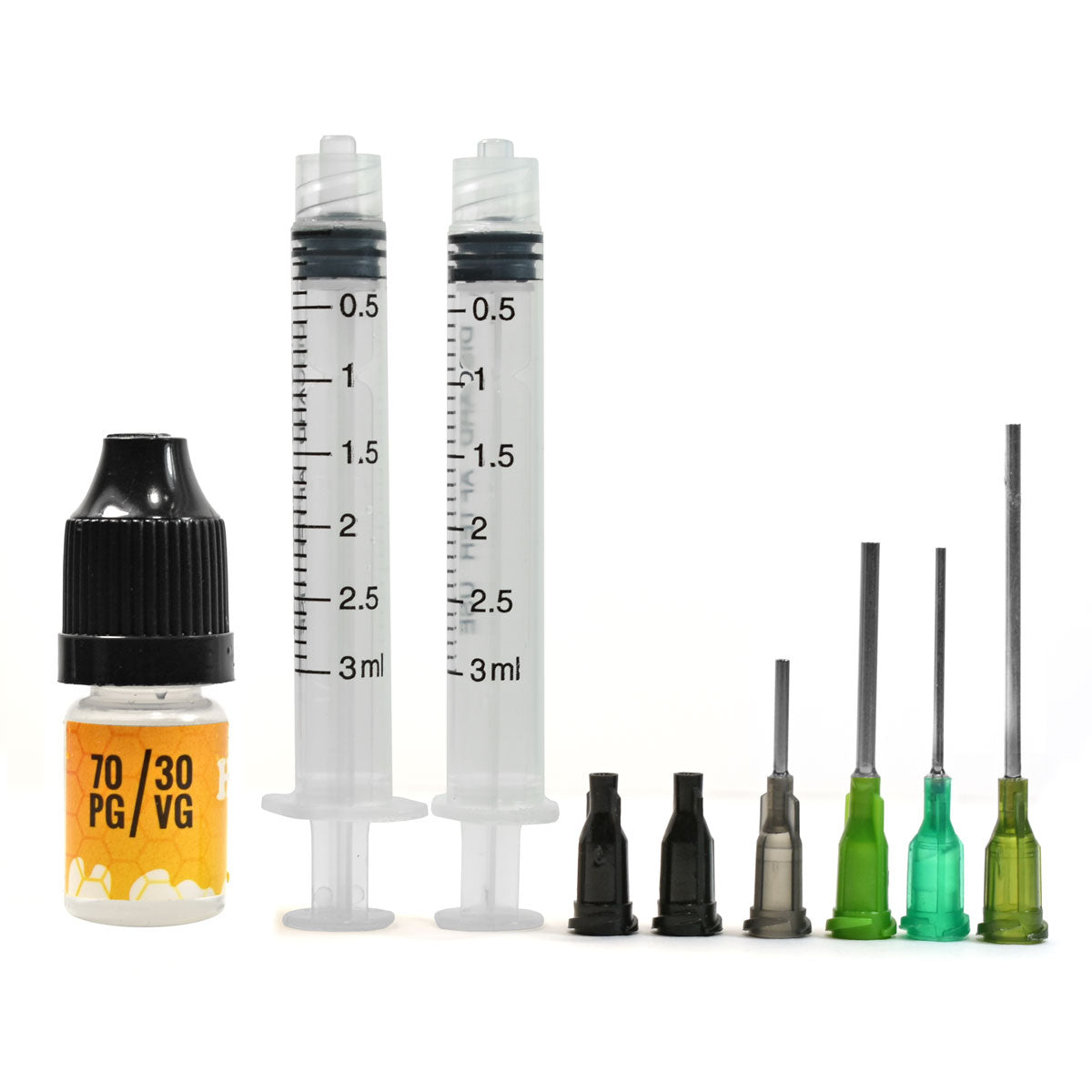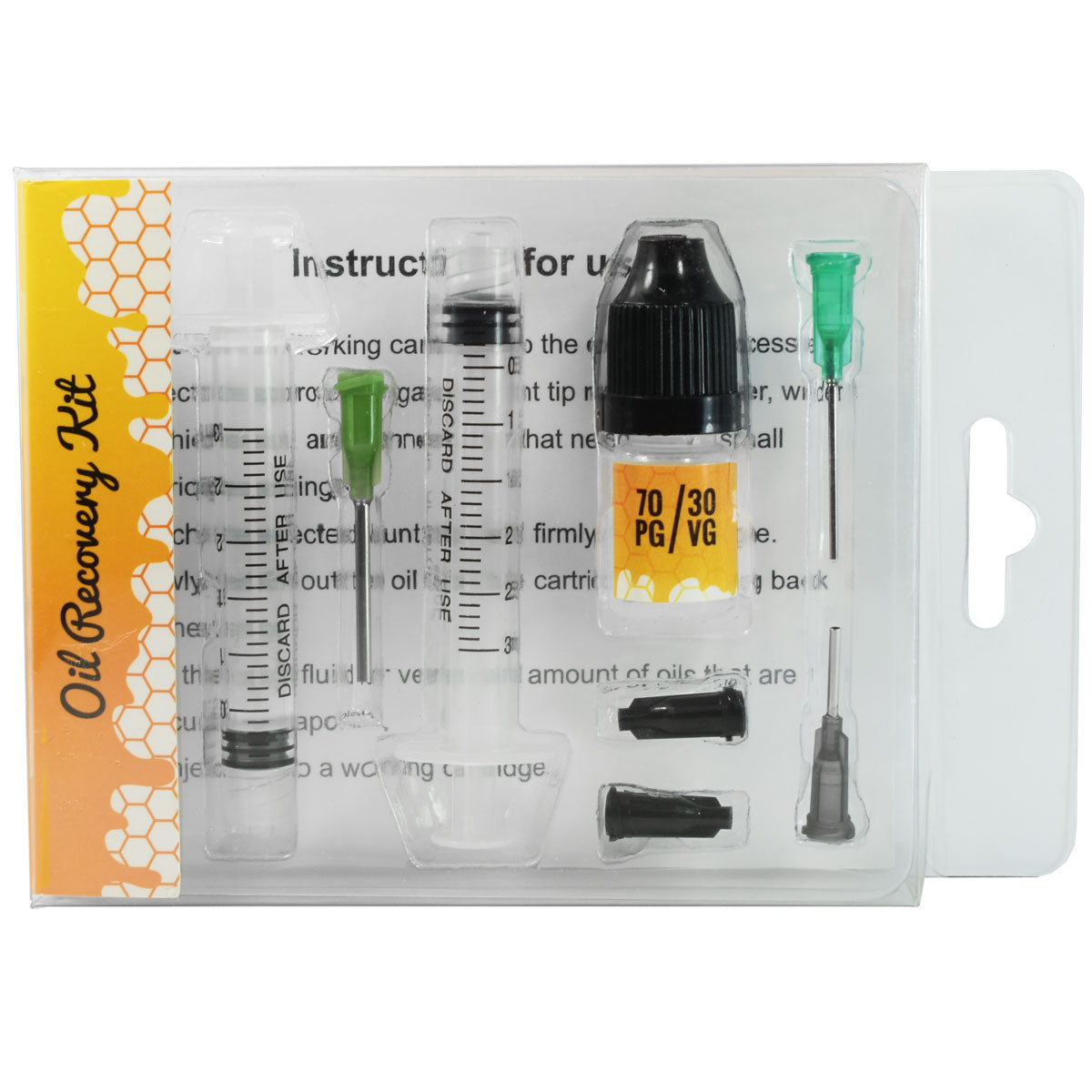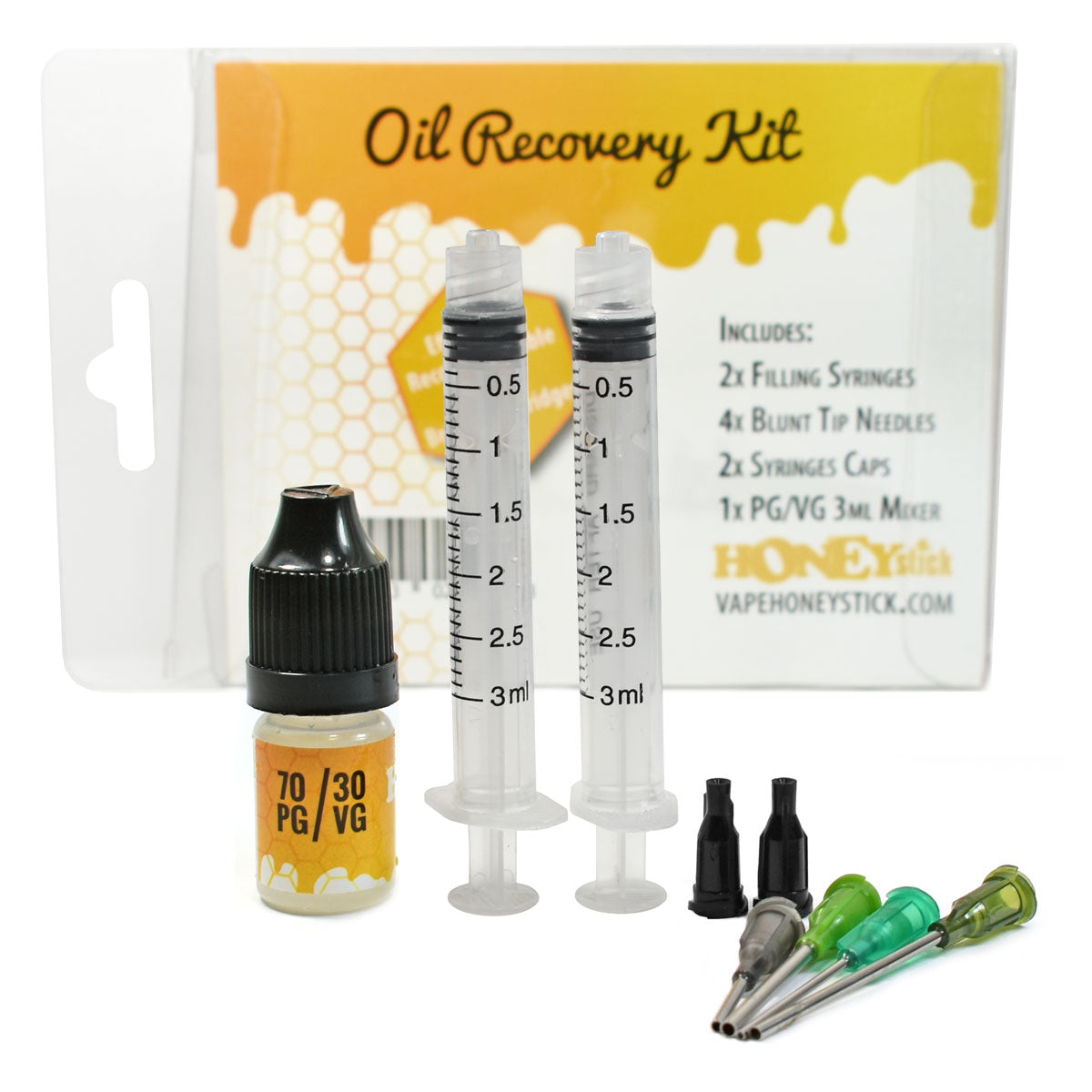 Slightly Frustrated
Everything appears to be in working order, but I have been unable to use the Cart Dub Lite and Oil Recovery Kit because there is apparently an additional piece of equipment that I need and cannot afford right now. When I inquired about returning my unused products, I was sent a quick response. Unfortunately for me, the response was a suggestion to purchase additional products. Maybe I'll get to actually use it some day, for now it is nothing more than an expensive paperweight.